Daikin (Heating)
In October 2014, Daikin Industries will celebrate its 90th anniversary. In the past 10 years, the number of countries where we have bases has grown from 63 to 145, while the percentage of our business accounted for by overseas operations has increased from 45% to 71%.

Air conditioning, the core business and engine of growth for the Daikin Group, is becoming one of the most important facets of social infrastructure, a business indispensable to providing people with good health and a culturally advanced lifestyle, as well as to fueling economic development. Through air conditioning, we have provided people around the world with a fulfilling, comfortable lifestyle.

At the same time, air conditioning uses large amounts of energy. One of mankind's greatest challenges will be to minimize the rise in energy consumption accompanying economic development, especially in the rapidly growing emerging countries. We at Daikin Industries are well aware that climate change resulting from an increase in greenhouse gas emissions is a major social issue that we must endeavor to solve.
Select a type/model for the brand Daikin: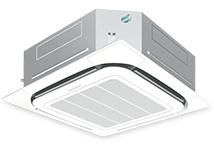 SkyAir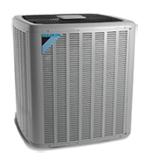 Unitary Heat pump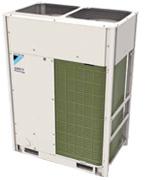 VRV IV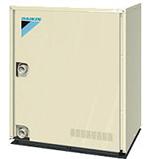 W-Series VRV